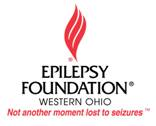 "Attention family, friends, colleagues, community members and gear heads!"
On December 5th, from 10:00am to 4:00pm you can help the Epilepsy Foundation of Western Ohio by taking a stroll through one of the coolest places in the Miami Valley – The Taj Ma Garaj.  Located at 300 S. Perry Street in Dayton, Ohio the Taj Ma Garaj is a 23,000 square foot facility that showcases exotic automobiles and automotive memorabilia.  There are Porsche's on the walls, cars on the roof, enormous hand painted murals, room after room of automotive art, and for only 10 dollars (5 dollars for children, military members, and kids under 10) you can have a great time checking it all out while supporting a great cause.
More information on the event is listed here – http://TajForEpilepsy.kintera.org.
To learn more about the Epilepsy Foundation of Western Ohio visit http://ohioepilepsy.org